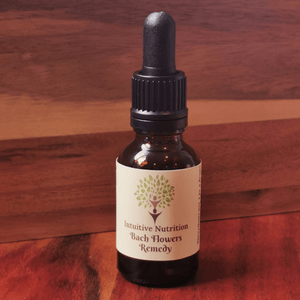 A classic blend of Bach Flowers that has been successful used in times of distress. Known as the First Aid or Emergency Remedy this blend is timeless, using Star of Bethlehem, Rock Rose, Impatiens, Cherry Plum & Clematis.   Have in your first aid kit, if you experience anxiety or panic attacks, or in times of acute stress such as first day of school, dental appointments, driving test etc.
Take 4 drops 3 x daily for acute situations. Take 3 drops every 15 minutes up to one hour.
Choose from Brandy & Water or Apple Cider Vinegar & Water for your base tincture.  The Bach Flowers are then placed into this solution.
It is important to take the tincture daily so the energy field can shift into balance.  Natural therapies are about repetition.  Set your phone alarm and take in the morning, noon and evening.
 Please place your birthday into the notes so I can place your birth flower into your blend. 
Always consult your health professional for underlying causes of medical conditions.  Everyone is individual, so results do vary.  Combine with a healthy lifestyle of nutritious foods, supportive environment and relationships. 
Affirmations;
"I feel peaceful"

"I am protected"
"I am strong"
"I am centered"
"I am safe"
"I breathe"
"I am OK"