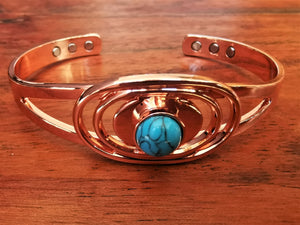 This beautiful Turquoise Copper Bracelet has stunning oval detailing. It has three magnets on either side of the opening, this is thought to help reduce inflammation in the body especially for arthritis, aches, and pains.
65mm in diameter but it is easily adjustable.  
Comes in an Ocean Gypsy blue jewellery bag.