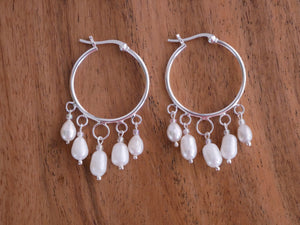 These Ocean Gypsy Boho Earrings are of medium size and combine Gypsy Boho vibe with a touch of ocean connection. These earrings are a show stopper made from Sterling Silver and freshwater pearls. 
These earrings require a little technique to put on simply slightly and gently pull back earring to release the clip, place through ear then repeat to clip back in. 
Comes in an Ocean Gypsy Bag.